Our full list of services..
At O'Connor Chiropractic, our main focus is helping you to achieve your optimum health, wellness and function and maintaining that throughout your whole life. That's why we offer a range of service to compliment your Chiropractic care.
Health Coaching with Clare Smith
Clare works with people who are looking to empower themselves with the tools to rebuild their health when faced with long term or complex health issues. Using coaching, diverse knowledge and detective work Clare has a unique approach to share with you that can have life changing effects.
"Each time I see someone take back control of their life, begin to feel like themselves again and to consciously live a life they enjoy, it reinforces how powerful the human body and psyche are at self-healing when given the right information."
Pilates embodies the physical, the breath and the mind. Simple movement patterns developing in complexity to create challenging and diverse sequences which require a sense of awareness of every movement. This essential property of the practice allows me to tailor my classes to the specific abilities and needs of my clients, ensuring each lesson is both rewarding and beneficial.
"I am honoured to teach classes at O'Connor Chiropractic Family Wellness Centre. Privileged to spend my days alongside people as eager as I am to continue to explore the strong and graceful movements of Pilates."
There are many benefits to receiving regular massages alongside Chiropractic care. We recommend ongoing, regular care with both massage and Chiropractic to help keep the body aligned and healthy, allowing you to function at your optimum. New Massage Therapist starting in 2020.
If you have an enquiry, we'd love to hear from you!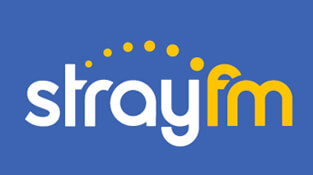 Have a listen to us on the Family Show..
Don't just take OUR word for it..